Online Interview: If you are also going to give an online interview, then here are some great tips, which will be very helpful for you.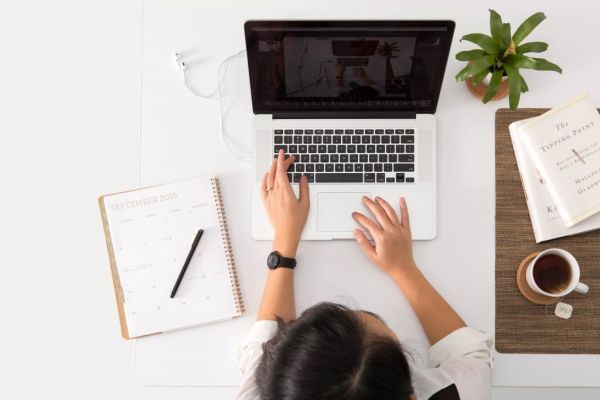 Due to Coronavirus scaremongering and forced Lockdown worldwide, most companies are adopting online methods of interviewing to recruit employees. That is, most companies are taking interviews online for jobs. But it is a bit difficult to leave your right impression in online interview, because in online interview many things like your body language, voice, usage of words, internet connectivity can prove to be challenging. If you are also going to give an online interview, then we are telling you some great tips, which will be very helpful for you.
Keep these 7 things in mind while giving an online interview-
– Take information before
Take all information about interview before giving interview, such as what will be the format of the interview? Through which video call service will the interview be conducted? Will your interview panel be taken? Please clear such questions before giving any interview.
– Use computer or laptop,
Always use computer or laptop while giving online interview. Avoid giving online interviews through mobile phones. Keep your  computer/ laptop in good condition so that it does not lag while the interview is on. It is best to perform system cleaners to clean up cache fiels and make computer fast.
– Understand the technology before the interview.
For those who use the technology every day, giving online interview can also be challenging. Especially when the interviewer uses an interface that you are not aware of. You can understand the information about how meeting software works with video tutorials on YouTube.
– Take care of the background and lighting.
While giving an online interview, keep in mind that your background should be neutral and clean. Take special care of lighting and also keep in mind whether your face is clearly visible while giving interviews. Take care of the right light to keep your image clear in the camera.
– Wear formal clothes.
Just as you wear formal clothes while giving personal interviews, wear clothes for online interviews as well. It is very important to appear presentable during the interview.
Practice mock interviewing online interviewing well. You can also take help of someone for this.
-Keep
the answer ready , answer all the general questions asked in the interview and prepare the answers to the questions related to your job in advance. While giving the interview, write the answers on paper and keep them somewhere near you and answer with confidence.
Visit : thinkremote.com for remote work news and updates.