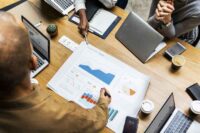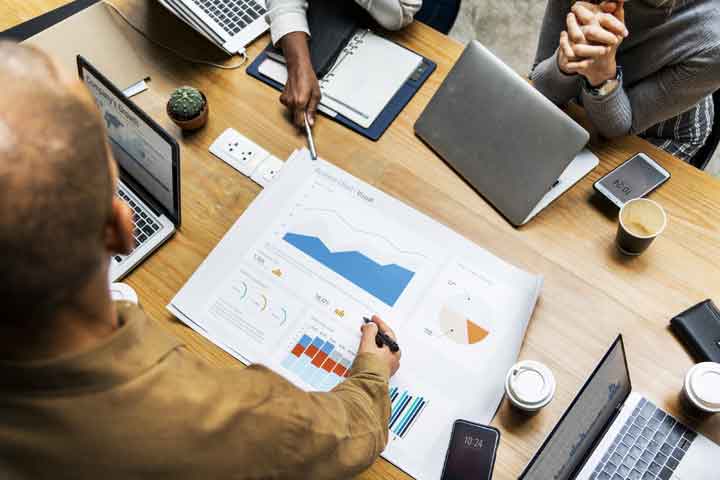 One of the profiles that shines the most in the digital marketing industry is that of an SEO positioning expert. It is a specialization that defines who is in charge of ensuring that search engines like Google place a website in the first positions thanks to their knowledge and strategies. In this article, we explain what an SEO Manager is and what its functions are. Are you ready to discover one of the most demanded profiles by companies?
SEO specialists are marketers responsible for improving a website's visibility in organic search results. If they work in an agency instead of a company, they take that responsibility for the websites of various clients.
Sound like someone you're trying to hire? We've got your back.
We've scoured job sites like LinkedIn or Indeed, looking for common traits in SEO Specialist job descriptions. We then asked 15 SEO hiring managers—agency and client companies—to see if these responsibilities, skills, and requirements resonated with them. Based on your responses, we've created a job description template.
Who is an SEO Specialist?
SEO Specialist is also referred to as SEO Manager, SEO Consultant, and many other terms such as SEO Expert. Some of these work as Freelancer and are hired by companies on regular basis too.
SEO is a combination of marketing, sociology and a technical part that today is essential in any digital strategy. SEO professionals understand how users search and implement website improvements to increase traffic. As for job offers, they usually have two options:
Work in an agency for several clients
Work in-house within the marketing department of a company
If we talk about qualities, we can say that a good SEO Services Manager/Specialist is proactive and curious since the evolution of search engines is constant and has to be continuously recycled. The profiles are very different: from computer engineers to experts in business, marketing and telecommunications, to journalists, etc.
The demand for these profiles has increased exponentially due to the pandemic. In fact, according to a report by the consulting firm Michael Page, the hiring of services concerning SEO positioning has experienced an increase of 36.94%, while the demand for professionals who are experts in digital strategy has grown by 30.4%.
No university degree validates you to be an SEO Manager or SEO specialist since it is a practical profession that requires testing, forecasting and analytics. We speak, instead, of a specialization. Therefore, if you are thinking of dedicating yourself to the world of SEO, keep reading and find out what your functions are in the company, what qualities you have and the keys to becoming a trustworthy search engine optimization professional.
Functions of the SEO Specialist within the company
In general, the work of an SEO Manager is focused on attracting organic traffic and increasing the income of a web page. However, this professional figure has been adapting to the new search engine algorithms. In this way, the SEO Manager has had to acquire additional skills and at the same time be a content optimizer, take into account the user experience and make decisions related to the digital strategy, as well as be creative and an educator to survive in this world.
Manage and optimize content
In the marketing sector, "content is king". For this reason, most editors are integrated directly into the SEO team. The content creator is the person who is in charge of creating valuable material for their digital audience. Offering valuable content to users allows companies to get closer to their target audience.
For it to have an impact, the content has to be original and on its own. The goal is to generate interest among users. Once it is achieved, we will be able to know their tastes and how they react to the publications. While the editors are dedicated to creating content, SEO Managers focus on optimizing it to make it attractive to the web of Google. In terms of content, we encompass both that of social networks and that of the website and/or blog.
User and SERP experience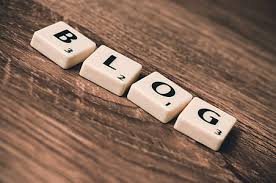 The search engine optimization consultant works to know what users want to find when they enter a web page. To get more organic traffic to your website, it is essential that you know how to provide a good user experience. We could say that SEO and user experience go hand in hand since they share common goals. Google no longer only shows the well-positioned results but also those pages that it knows will respond to the user's needs.
Posting quality content will help users find the answers they're looking for. In turn, a good SEO strategy for titles and tags will help both positions and improve the user experience.
Digital strategy
The SEO Manager has to take part in the digital strategy since he is the one who spends the most time on the website analyzing each data to know how users use the website. Therefore, it is important to take into account the point of view of the SEO expert because he is the one who knows what is best for the website.
For those who are not familiar with the subject, a digital strategy is the combination of communication channels and formats focused on inbound marketing with the intention of attracting the public. Broadly speaking, it consists of generating and exposing that content in the most effective way possible.
SEO Strategy
As we can imagine, the SEO Manager is in charge of creating and developing an SEO strategy. A search engine optimization strategy is the process of planning, describing, and implementing steps designed to improve search engine rankings. That is the positioning. This is the process you follow when you want to get more organic traffic to your website.
This involves everything from creating a keyword list to analyzing SERPs, creating content, optimizing for web SEO, optimizing for search intent, building links to the page, improving and updating content, etc.
Analyzing Backlinks
Backlinks are a fundamental part of SEO because they indicate to Google that another web page considers your content valuable enough to link to it within theirs. As a website gains additional backlinks, search engines assume that this website is worth ranking in the SERPs.
It is usually difficult to get these types of links. For this reason, one of the functions of the SEO Manager is to negotiate its publication with other websites, blogs or media.
Monitoring and data analysis
We know that data analysis is essential to grow a web page and analyze the actions that work and those that do not. It helps the SEO Manager understand if the website is performing optimally for search, which aspects are generating traffic and which are not, as well as where to spend time and money.
To be able to analyze these factors, you need a minimum of knowledge in data analysis or to master some of the tools in the sector. While some companies may have separate analytics teams, the ability to analyze data and highlight actionable insights will give SEOs a huge advantage. Analysis and knowledge, in this sense, is a key component to driving business and another factor that will give SEO professionals credibility and a strategic advantage within the organization.
Tips for hiring an SEO specialist by Google Search Central
SEO Specialist job description template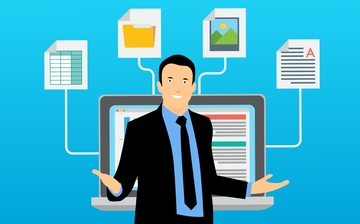 This is a template for companies who wish to hire Search engine optimization Specialist
[Company Name] is looking for an SEO Specialist who will handle [brief description of what they will do].
Responsibilities
Perform keyword research and competitor analysis
Understand and implement technical SEO audits and changes
Perform on-page optimizations
Implement changes in the CMS ( content management systems ).
Manage content production by planning editorial calendars, managing writers (or collaborating with content writing teams), and supporting them with SEO
Conceive and execute SEO performance monitoring, reporting, analysis and improvement methods
Collaborate with SEO managers and other internal marketing teams
Collaborate with developers and product teams to implement the necessary features and changes
Develop new tests and SEO strategies
Present and communicate SEO strategies and projects to clients and/or internal stakeholders
Act as the main SEO expert/specialist.
Keep up to date with the latest SEO trends, strategies and algorithm changes
Requirements
+2 years of experience working in SEO
Good knowledge of SEO best practices
Passion for SEO and internet marketing
Ability to create, justify, communicate and implement SEO strategies in teams and external agencies.
Data-driven (focused on data) and analytical mindset
Attention to detail
Project management capacity
Desirable
Experience working with SEO tools, including Google Search Console, Google Analytics, Ahrefs, and Screaming Frog
Experience with and/or knowledge of programming (e.g. HTML, CSS, JavaScript )
Experience with and/or knowledge of other marketing channels (e.g. PPC)
Experience working with known CMS (e.g. WordPress)
Experience with technical SEO
Excellent writing skills